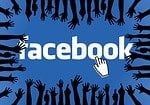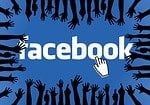 Facebook is just starting to roll out "review" buttons for place pages this week. The review button is located between the like button and the messages button. When users click the review button, they can rate and review the business. Reviews are published on the place page, in the news feed, and in the ticker.
Bottom Line: Now that your customers have the ability to write reviews about your business directly on your Facebook Page, this boosts transparency and showcases positive word-of-mouth referrals that could attract new prospects.
People trust customer reviews so this could prove to be a powerful tool. Just make sure you have someone to review, monitor, and address any negative reviews.